We are committed to supporting the communities in which we operate. Earth Friendly Concrete® by Wagners, in collaboration with SDC Group Pty Ltd sponsored the Maroochydore Swans in the Indigenous Round of the Sunshine Coast Rugby League. The Swans were donning striking jerseys that were designed by local Aboriginal artist, Zoe Raymond.
Zoe explains, "The circles with lines in between them represent the different teams within the club; the 'U' shapes are the players; and underneath them are the supporting families and local community. The Bunya trees are significant to the Gubbi Gubbi people, who are the traditional custodians of the land on which the club exists, and the handprint acknowledges two players who have recently passed. "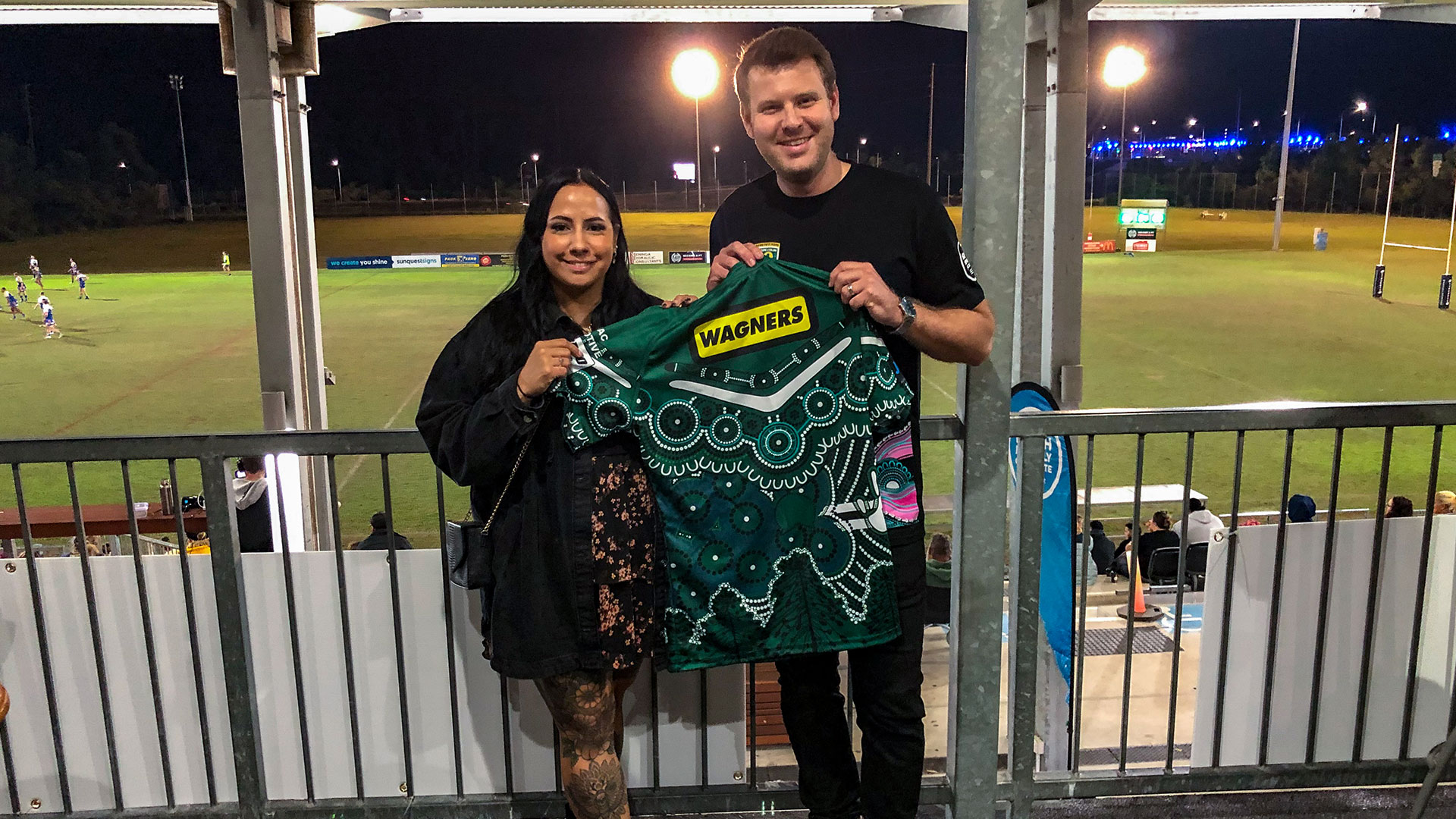 Earth Friendly Concrete® by Wagners would like to acknowledge the Traditional Custodians of the land on which we operate, as well as Elders past, present, and emerging.
We congratulate the Swans on their recent victory over the Noosa Pirates and wish both teams the best of luck for the remainder of the season.
To learn more about Zoe Raymond's artwork, visit www.wardirra.art
Earth Friendly Concrete® by Wagners is a ZERO-Cement concrete that can significantly reduce embodied carbon in our built environment. For more information, email sam.kelly@wagner.com.au or call 0428 611 349.